Melt Calories. Get Fit. Have FUN! That's What Our Classes Are All About!
If you want to perfect your self-defense moves while also getting in the best shape of your life, then our Kickboxing program is for you! We guarantee to push and challenge you to greatness. Our experienced and knowledgeable instructors are 100% dedicated to you and your success; we want to take your fitness goals to the next level!
We train our students through the Roufusport method, which is the same system taught to students at Roufusport Kickboxing Association affiliate locations worldwide and employed by top fighters everywhere, including former UFC Lightweight Champion and top contender Anthony "Showtime" Pettis. Our classes are designed for the true beginner student, we focus on proper technique through a high-energy Kickboxing and Boxing class. New students will immediately notice the camaraderie and relationships formed while they have fun surpassing their goals and learning the most effective striking techniques in the world.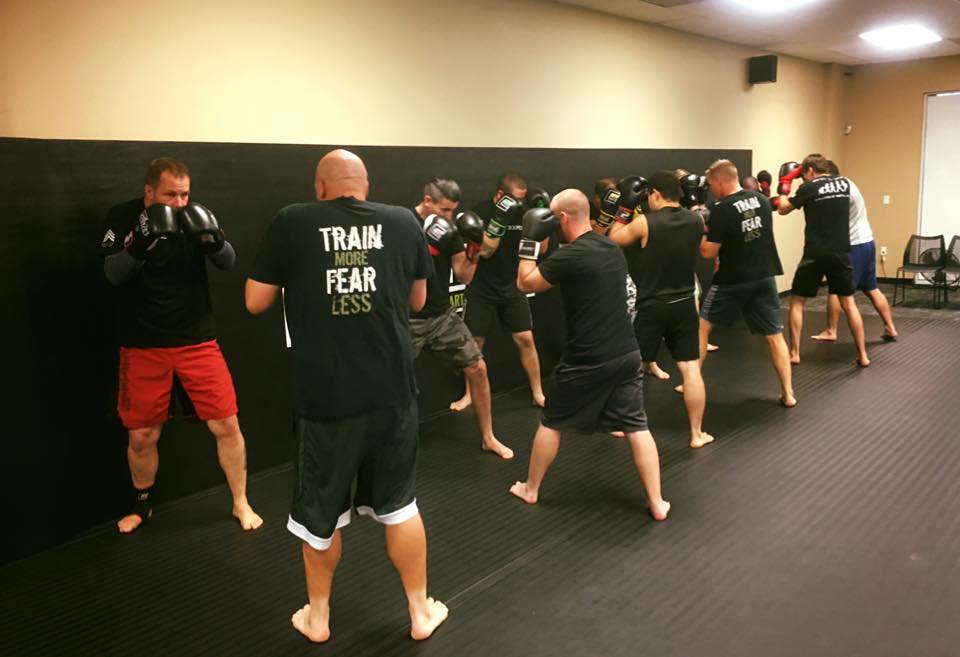 Train Like the Pros at Training Grounds in Estero
But the best thing about Muay Tai Kickboxing in Estero? No student is ever forced to fight or spar. The reality is: only an extremely small percentage of the Roufusport students actually compete. You just learn effective and proper self-defense techniques that will last you a lifetime.
Come for the great fitness workout each Roufusport Kickboxing and Boxing class delivers! Below are just a few of the added benefits you will experience after just a few short classes:
Each class is fun, fresh, and never boring
We are a tight knit community! You will make friends and positive relationships with instructors and classmates
Stress relief
Weight loss
Increased confidence
Sign Up Today!
If you are interested in learning more about Muay Tai Kickboxing in Estero, please fill out the short form on the right side of this page. When you do, we will provide you with all the necessary information and tools to take advantage of this opportunity. We can't wait to see you on the mat!